Mix this wave: DIY audio mixer
Making a very basic 3CH audio mixer with amplified output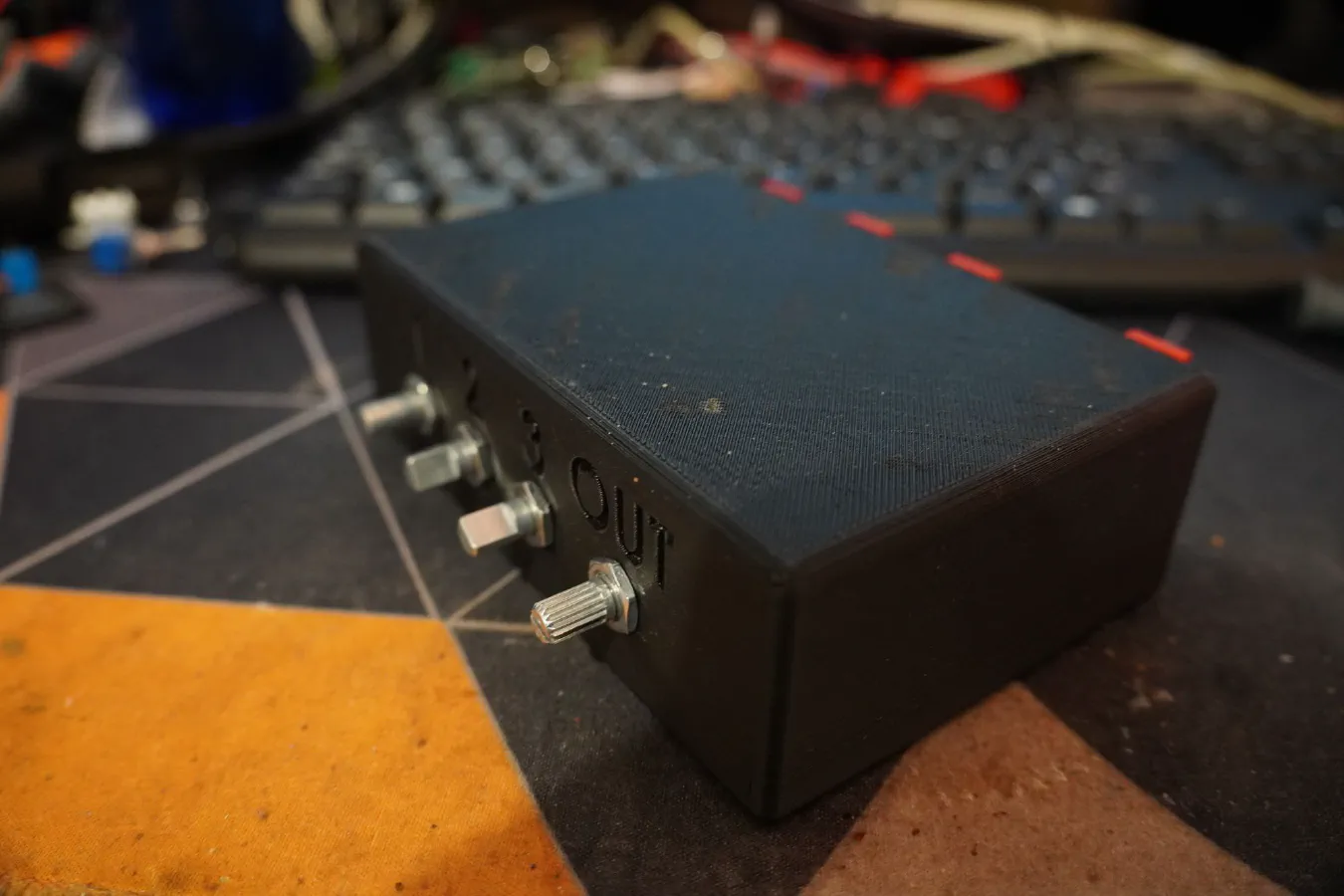 ---
I'm working in the backstage of concerts of our local choir. We have an intercom system, it's based on the Clear Com party line system, but that's a story for another time.
My issue is that I need to hear the audio from my computer and the audio from the intercom, and I guess that my phone would be a nice idea too. I didn't want something complicated like pan control / EQs.
So to recap, I need:
3 Stereo inputs with individual volume control
1 Output with amplified output for my headphones
It's been a while since I did some manual soldering on a proto board, and I wanted to avoid waiting 2 weeks for a PCB. So, I went to Farrell and Amazon and ordered a few things:
3x 10kOhm Log potentiometers
DC Input jacks
PAM8403 Amplifier boards
4x 6.35 mm TRS Jacks
Schematic
The schematic is heavily inspired by this project https://www.sonelec-musique.com/electronique_realisations_melangeur_audio_002.html, but with the PAM8403 replacing the op amp.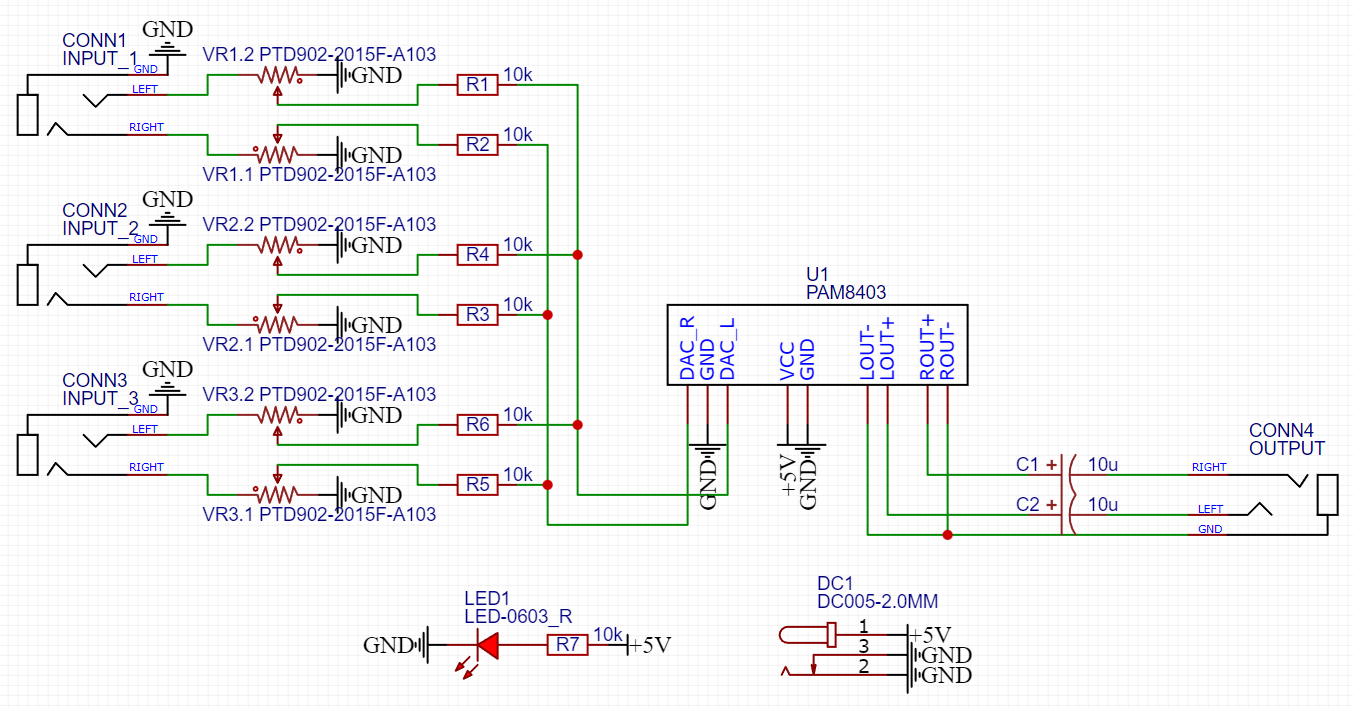 Soldering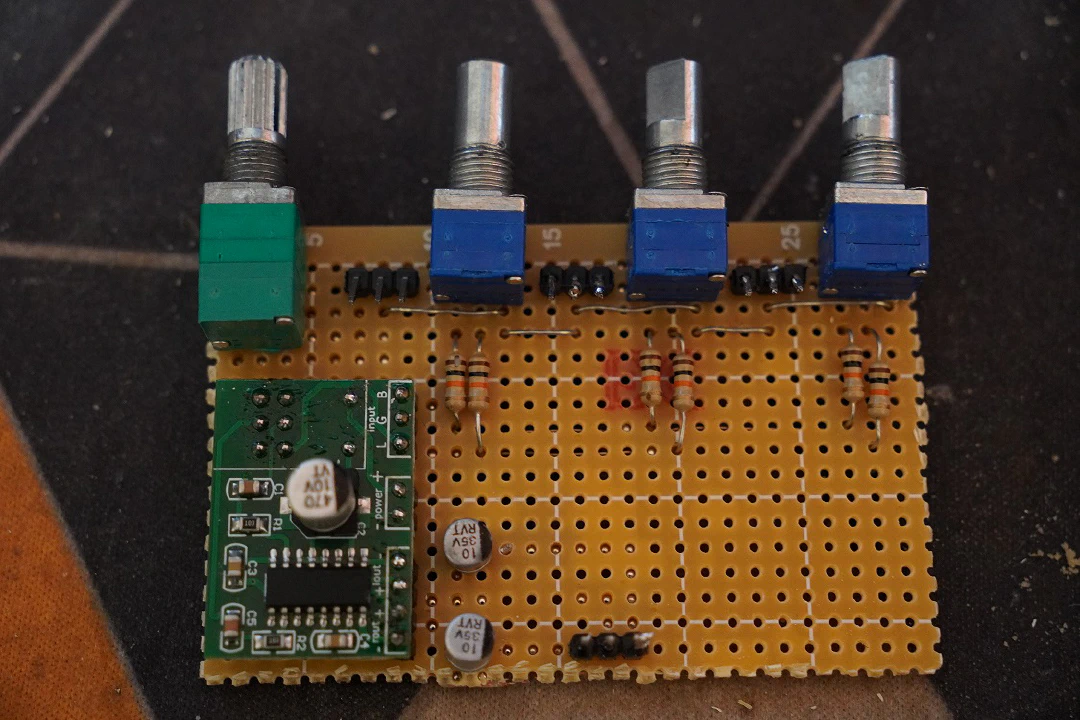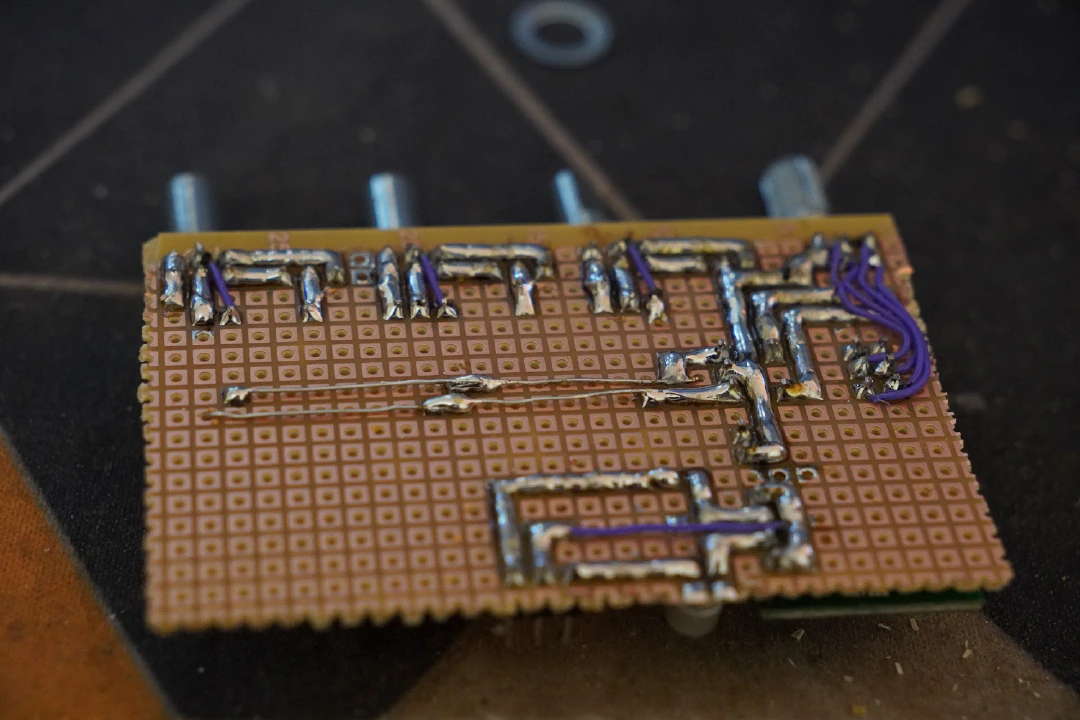 And now I remember why I design pcb instead of manually soldering them.
Case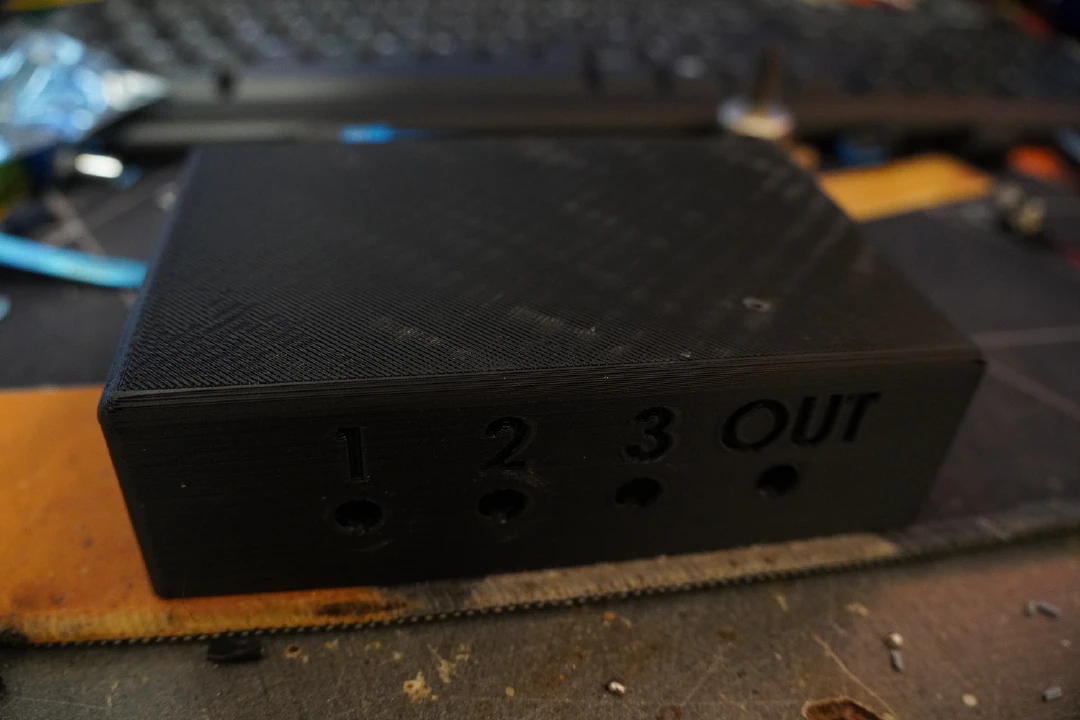 Assembly
Adding jack connectors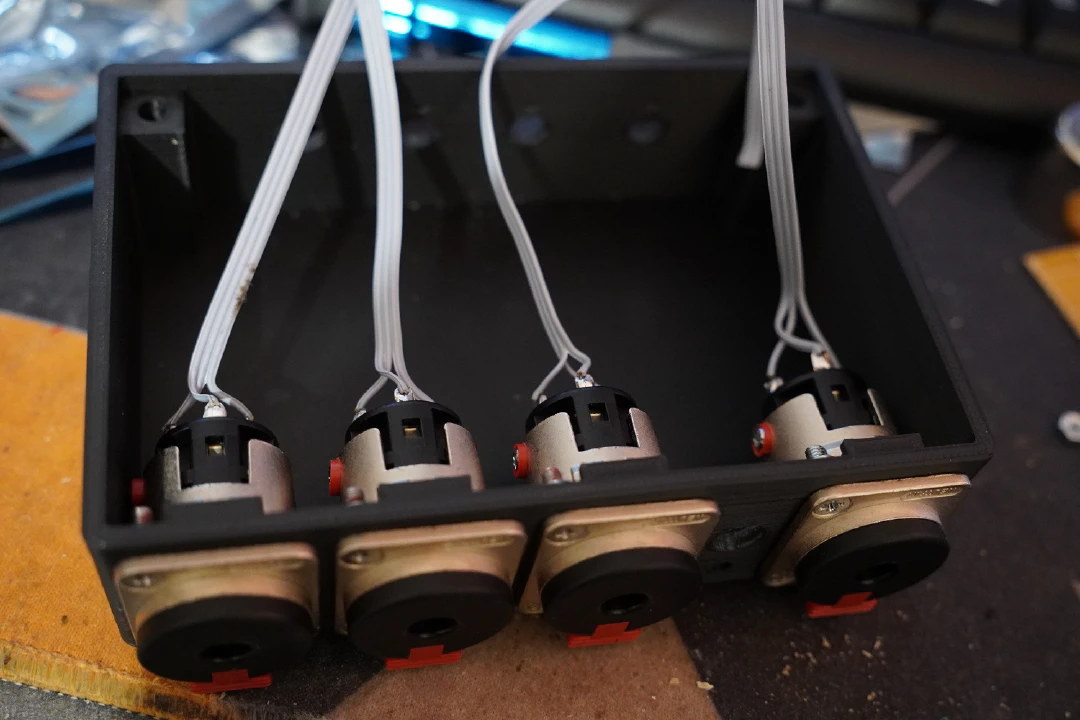 Adding power connector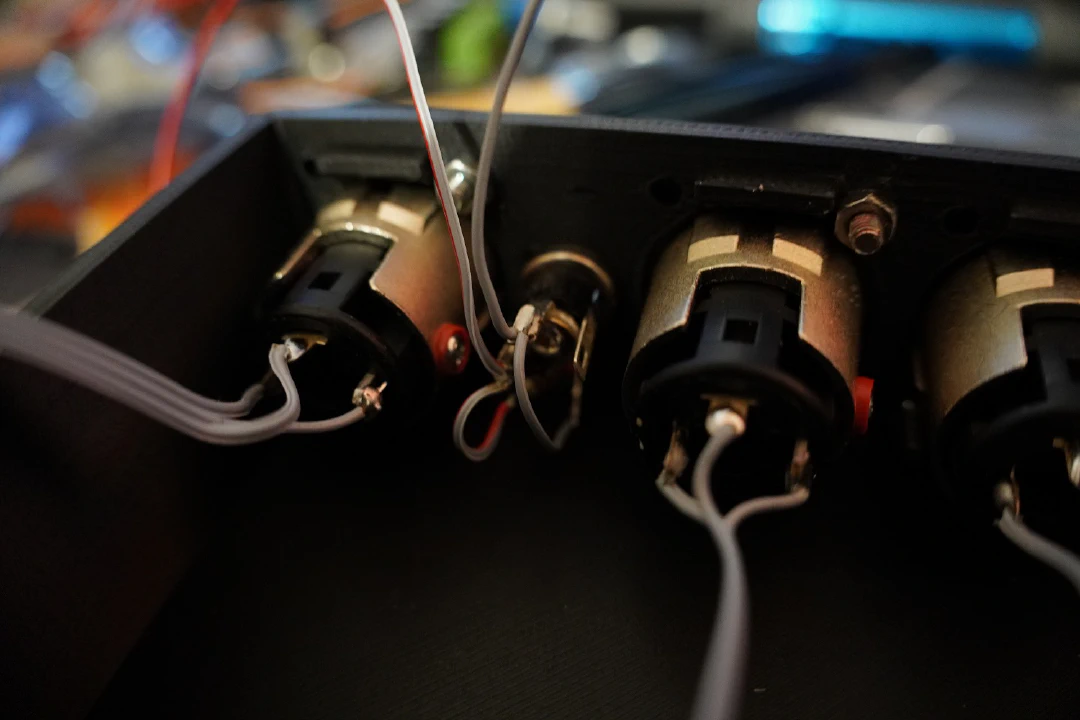 Placing the PCB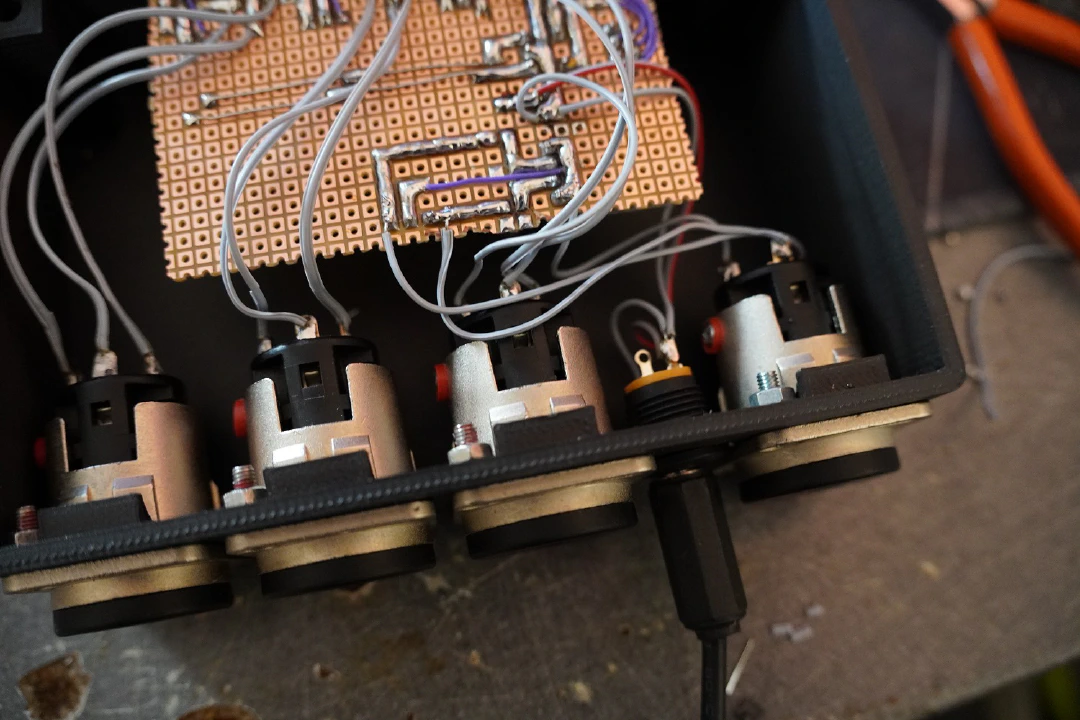 Final photos
Final thoughts
Overall happy with this, not the greatest sound quality, especially because the PAM8403 isn't designed for headphones but it works.